UF Business Development Workshops is a comprehensive monthly program designed to give small business owners the tools needed to become a successful vendor for UF. Conducted by UF departments, project managers and industry professionals, these workshops help businesses learn how to:
CONNECT – to the various area resources that can help your business.
ENGAGE – with our programs and event.

BUY – learn what items we buy and how we buy them.
2019 WORKSHOP SCHEDULE*
Times: 9am-11am
Location: UF East Campus Complex, ESSIE Building 1604 – Rm 105
(2100 NE Waldo Road Gainesville, FL 32609)

Topic: Small Businesses: Get Connected… Learn How to Engage… So UF Buys from YOU!
Date: Thursday, January 17th
Topic: How to Successfully Contract with UF!
Date: Thursday, February 21st
Topic: Cooking with UF: Connecting with UF's Growing Catering Program
Date: Thursday, May 23rd | Location: 2046 NE Waldo Road, Suite 3201, Gainesville, FL 32609
Topic: Effective Communication for Small Business
Date: Thursday, June 20th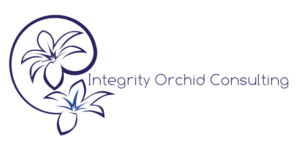 Topic: How to Successfully Deal with Personal & Organizational Change!
Date: Thursday, July 18th
Topic: Mastering the Bid Proposal Process
Date: Thursday, August 15th
Topic: Making the UF Bookstore Your Customer!
Date: Thursday, September 19th
Topic: Identifying Your Target Market
Date: Thursday, October 17th
Topic: Quick Books for Small Businesses
Date: Thursday, November 14th
Download the full schedule HERE!
*Dates & topics may change at discretion of SBVDR